Quote:
I bought the Sargent on the strength of online reviews of their product on other bikes.
Im hoping it lives up to it. My criticism of the stock seat is that the foam is too soft allowing me to feel the seat pan pressing up.
We love Canyada too. We are about an hour north of Toronto on the south shore of Lake Simcoe.
Although this might not be the right thread, I think you will like the Sargent seat. The SC seat, which I finished today, still has some of the same attributes of the OEM, but with softer foam. It's okay, but you "feel" it. The Sargent seat, as I said, is neutral. Good luck. Go Moosehead!
Quote:
Understood and agree partially. My butt is used to a very hard bicycle seat, for many years now.
The stock seat had some foam give, even though there's not much foam there. The Sargent does not have that. Make sense?
The SC seat has more foam in an effort, I assume, to make it more of an all day seat. That's to be determined for me in the future, but others have said it's only a little better than stock. I'll find out myself. Again, my initial feeling with the Sargent is you could stay on it for quite some time without lower body fatigue. Hope that clarifies some things.

Wait, Willow Beach? I lived in North Bay as a kid, many years ago. Love Canyada, my daughter's joke with me.
What is this SC seat ?
Oh, sorry. Seat Concepts. Foam and cover, I attached myself yesterday. Rode a couple times, but allergies kept me out of action most of the time. Spent more time with my family though as it was still nice here in Seattle. Cheers.
There is mine without the rizoma Tail light , I will install it later and add some pics but i'm really digging the EvoTech Performance Radiator/Air Intake Guards that one of the members have.
---
14 FZ-09 Liquid Graphite ||Akrapovic CF full exhaust|| Rizoma front & rear LED blinkers || Rizoma handle grips|| Rizoma bar ends || Pazzo levers ||ALLTECH818 Fender Eliminator kit|| Yamaha cowl/windscreen|| T-Rex frame & axle sliders full set || Grip tanks pads snake skin pattern from Stoltec ||
Junior Member
Join Date: Jan 2014
Location: Orlando, FL
Posts: 1
I finally get to post in this thread. Got my Liquid Graphite last Saturday as an early Christmas present from my wife. She was going to wait till Christmas and surprise me, but we "went to go look at the different colors" (so she knew which one to get later) and we found this one being wheeled in for a trade in with 600 miles on it by a lady who said it was too big and downsizing to the FZ-07. Got a killer deal on it that was too good to pass up.
Junior Member
Join Date: Oct 2014
Posts: 6
Awesome! Best color. No longer available new. 8(
Junior Member
Join Date: Nov 2014
Location: North Las Vegas
Posts: 5
Mine so far. Bought it brand new from the crate. Last three of the VIN is 911. Kinda freaked me out when they told me that.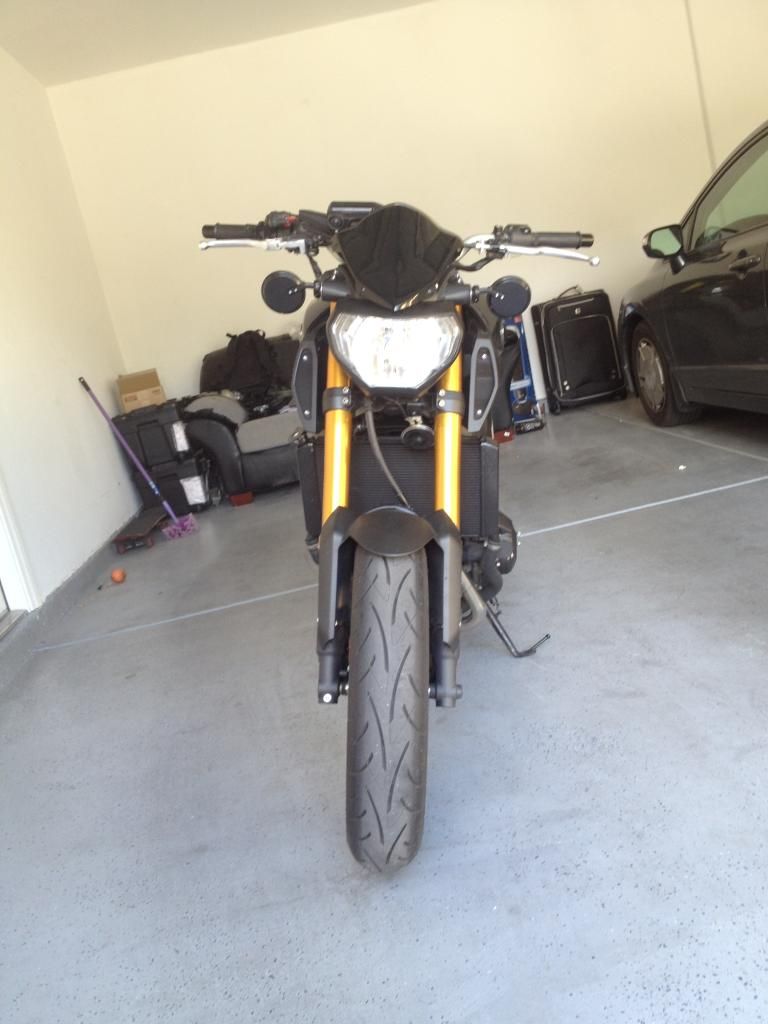 [/IMG][/IMG][/IMG]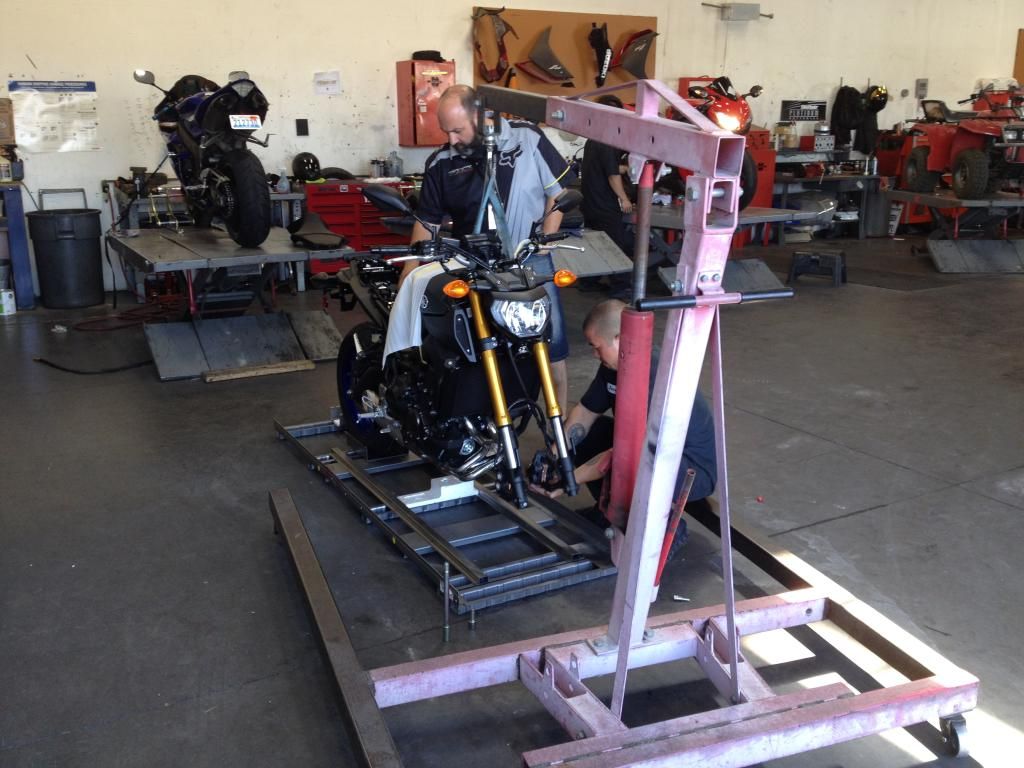 Junior Member
Join Date: May 2014
Posts: 6
Mullhulland and PCH riding
---
Need to get new mirrors but this thing is sexy no matter the backdrop.
Here's the latest updates.
Puig wind shield
Painted Ermax radiator covers & powerbronze seat cowl flat black and Puig windshield.
Added GP suspension &Penske double clicker with some racer blue fork tubes from Padgett's Motorcycles in the U.K.